Welcome to ConsciousLife.Style
This website is brought to you by world-renowned intentional design expert, Mary Dennis.
Mary Dennis is a practicing design psychologist, specializing in person-centered designs.  She has extensive experience using rigorous protocols to integrate insights from environmental design psychology, social and physical sciences, and project specific research.  She offers courses and professional services to create spaces that support desired experiences and enhance overall well- being.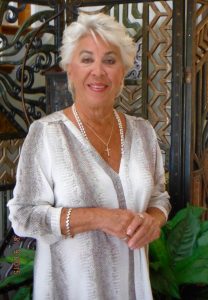 Dear Friends, Family and Students,
Many thanks to All of You, who have continued to support our programs and send good wishes.  We have felt your love!  I am thrilled for this opportunity to reunite our bonds and share our journeys.
As many of you know, for the past seven years, I have been involved in realizing my hearts desires.  Living the Dream, if you will!!
My personal slogan has become…."Design Innovation that Creates Well-Being".  My journey took me right into the heart of Corporate America facilitating spaces for the Hospitality Industry.
I established support and credibility through the research, which the Health Care and Military industries supplied. I became Certified and Accredited as an Evidence Based Designer.
My career flourished. My Feng Shui Foundation continued to stay strong and evident in my work, however for me to inspire cultural swings and affect the masses; I needed to shift the general public's perception of feng shui.  Fortune five hundred companies demanded a new language, one far more palatable than what we used to express the principals of Wind and Water, in what, I've fondly, come to call, "The Good Old Days."
In order for us to get across our message of inner balance and attunement, we were required to transmute our language system. Our new found words had to be more palatable for corporate professionals.  Converting the mindset and influencing human values became the essence of my work.  We transmuted the words, Feng Shui Design to Intentional Design, improved chi, to conscious energy, and the five element building blocks, to physical cues and the sensory experience. All effects became experiential.
As Change Management programs were developed and refined, the Person to Place Connection was more alive than ever.  Pre and Post Occupancies inspired our innovations.
Our Designs won the American Resort Development Award, ARDA. We were granted LEED Certifications for several of our projects, from the United States Green Building Council.  Amazing collaboration was experienced and concrete bridges were built. We have facilitated over 5 million people and thrived with every step. We are Proud, Grateful and Appreciative.
As we all know the journey has many vectors and I know it is my time to change direction.
Our focus today, is on education and designing places that create wellbeing and activate conscious presence. Our promise is to continue to research and develop successful design strategies that improve the sensory experience. Our focus is reuniting with likeminded men and women to experience joy and the evolving integration and motion of Intentional Design with Conscious Presence.
This is where YOU come in; I know each of you have experienced" Your Journeys" and I am eager to hear your story and reconnect.  We are reopening our doors to The School of Graceful Lifestyles.  We seek to share the bounty of the past few years. Please visit our website for School Programs and Offerings and be sure to reach out.
Wising you all many blessings and a peaceful journey,
Mary Dennis, EDAC
Feng Shui Intentional Design Consultant and Educator
Evidence Based Design Accredited and Certified
Director of the School of Graceful Lifestyles
President Emeritus and Co-Founder of the International Feng Shui Guild