One Day Move In™ Certification Program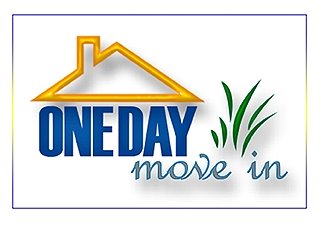 The template for this class was specifically created and designed to resolve the stress and frustration normally associated with moving into a new home. In the One Day Move In™ Certification Program, the Graceful Lifestyles™ Designer will receive a proven guideline on how to organize, direct, receive and place all furnishings, accessories and fine art in One Day, resulting in: No Boxes, No Mess, No Clutter, No Stress.
Your clients will witness an amazing transition whereby dozens of cardboard boxes are transformed into the home of their dreams. They will continue to reap the benefits of their One Day Move In™ for the years to come, living in an environment shaped according to the principals of Feng Shui and Interior Design.
The One Day Move In™ Certification Program is being offered to the Graceful Lifestyles™ graduate who is interested in fine tuning the aspects of this process.
Please see Calendar for dates this course will be offered.
Thank you, thank you, thank you! I can't say that enough! Thank you for listening to my needs and concerns and handling every one of them! My move was almost stress-free, and I was back at work in my home-office the next day (a more efficient and comfortable home office, by-the-way). I certainly didn't expect to be completely settled in with everything in its place the morning after my move and no boxes in sight. I will no longer dread moving with all the chaos it entails. You've made moving an enjoyable and yes, even an exciting experience, as I watched my much-used furnishings take on a new look in their new surroundings. I'm delighted with the results, and will happily recommend your services to everyone I know.
I'm not used to writing thank-you letters, but I have to make an exception in this case. I'm a do-it-yourself kind of guy, and when my wife and I purchased our retirement home I planned to handle the move myself. Then unexpected hand surgery completely sidelined me, and my wife had her hands full taking care of me! We needed someone to come in and take care of everything, from start to finish, and you really came through. We've moved before and this time it was almost effortless. I've got to tell you, everything looked so good I accused my wife of buying all new furniture. I still can't believe they are all the same things we've lived with for years. Not only did you move us, you re-decorated at the same time. You've made us both very happy, satisfied customers.