Executive Director
Mary Dennis is an educator of  Feng Shui Intentional Design
She is an award winning Intentional Design Consultant, Evidenced Based Designer Accredited and Certified by the Center   for Health Design, Co-Founder and President Emeritus of The International Feng Shui Guild, and
Executive Director of The School of Graceful Lifestyles.™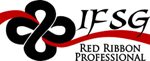 Betty Humphrey Fowler is a Certified Feng Shui Interior Redesigner, Feng Shui Consultant trained in Essential Feng Shui by Terah Kathryn Collins, and is a Red Ribbon Professional with the IFSG.
Learn more about Betty Fowler>>

Shauna Piscitello is a Feng Shui Intentional Designer. With a degree in Occupational Therapy.
Learn more about Shauna Piscitello>>

Bridget Driggers received her education in Interior Design from Auburn University and University of Tennessee – Chattanooga.
Learn more about Bridget Driggers>>
Sherry Burton Ways, an award winning author, trainer, Certified Design Psychology Coach, and Certified Graceful Lifestyles Consultant, uses her talents to help reprogram your energy, transform your space and reset your life.
Learn more about Sherry Burton Ways >>

Dr. McGill is a former Contributing Editor to GQ magazine and the author of three books published by major New York Publishers.
Learn more about Dr. McGill>>