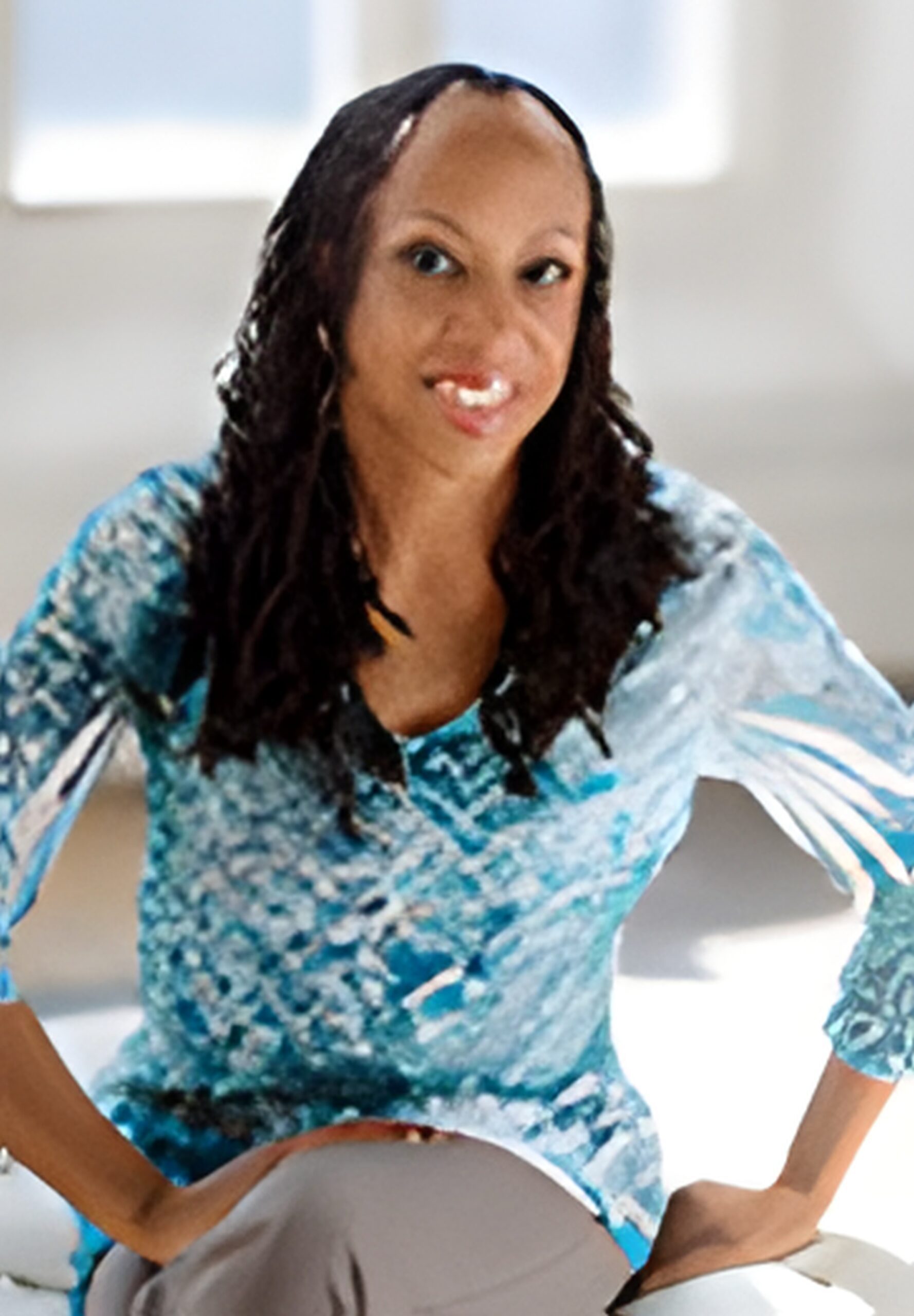 Sherry Burton Ways
Sherry Burton Ways, an award winning author, trainer, Certified Design Psychology Coach, and Certified Graceful Lifestyles Consultant, uses her talents to help reprogram your energy, transform your space and reset your life. She is a Designer, Speaker, Certified Feng Shui Consultant, Certified Interior Color Consultant, Certified Interior Environment Coach, and Certified Color Therapist. Her mission is to use her creative gifts to inspire and educate people and organizations to create peaceful and productive interior environments.

Sherry believes your living and working environment can push you forward or back. When you make a space more conducive to transformation, your life quickly changes for the better. Recently her commercial design work has been awarded the Washington, DC American Institute of Architects Presidential Urban Design Award (2013) and the Unity Health Care Foundation's Key Corner Partner in Caring Award (2012) respectively.

Her design work has appeared in several local and national media including The Washington Post, Washingtonian Magazine, 2011 MD, DC, VA Portfolio of the 100 Top Designers by Home & Design Magazine, and Design Bureau Magazine's Special Edition: Inspiring Interiors:  A Collection of the Best Interior Design Around the World.

Ways has been quoted in Essence Magazine, Popsugar, Forbes.com, Rodale's Organic Life Magazine and have been interviewed on national and international blog talk radio shows, CBS Radio and WBAL (Baltimore) Channel 11.

Sherry is the author of the award winning, Amazon Best Selling book, Feel Good Spaces: A Guide to Decorating Your Home for the Body, Mind and Spirit (2012). The book also was a winner of the "How-To" Category at the 2013 National Green Book Festival.

Ways has also contributed to two other books: The Art & Science of Loving Yourself: 'Cause Your Business Should Complete You, Not Deplete You, edited by Margo DeGange and Simply Color for Everyday Living, edited by Diantha Harris. Ways is currently working on her second book release, Interior Abundance, due in 2017.

Ways was trained as a Certified Graceful Lifestyles Consultant by Mary Dennis, EDAC, Feng Shui Intentional Design Consultant and Certified Director of the School of Graceful Lifestyles in 2007. She also received her certification in Color and Design by Leatrice Eiseman, Executive Director of the Pantone Institute. Sherry is a member of the International Interior Design Association (IIDA), the International Furnishings and Design Association (IFDA) and the US Green Building Coalition (USGBC). Ms. Burton Ways is a graduate of the 2013 Turner School of Construction Management.

In 2016, Ms. Ways became a holistic design columnist for or E- The Magazine for Female Executives for the National Association for Female Executives (NAFE).

Sherry Burton Ways serves as a design consultant to several organizations including, Broughton Construction, Washington, DC; Torti Gallas Urban Architects, Silver Spring, MD; Park Avenue Merchandising and Design, Davidsonville, MD; Benjamin Moore Paints, Washington, DC; Work Place Solutions, Raleigh, NC and Northern Real Estate Urban Ventures in Washington, DC. She has conducted workplace wellness seminars for the Federal Communications Commission (FCC), The Washington Post, and Southern New Hampshire University to name a few.

Sherry currently resides in Silver Spring, Maryland.