I dedicate this book to my maternal Greek Grandmother, Elle Pappas, who taught me the importance of order. As a child, when I would come home from school and ask her a question, she would say to me, "Go upstairs to your bedroom, remove a dresser drawer, dump all the clothes on top of the bed, fold them, and then put them back into the drawer, and when you have completed this task, you will have your answer." Looking back, she had such insight. I now realize I answered my own questions through the process of order.
My life-long passion is to create healing environments. My quest for understanding the person – place connection and the experiential effect of place became my driving force. My career has expanded over 40 years. Improving outcomes and affecting people's lives in a positive way, included Reiki, Intentional Environmental Design, Feng Shui, EvidenceBased Designs, and the never-ending research and development of the "experience" of environments and healing. My ultimate intention is to raise awareness, and to provide a sustainable template for enhanced well-being ~ a global Interior Attunement.
I invite you to create your personal paradise—it is easier than you think. Make a promise for your future and dream out loud. I will be with you every step of the way.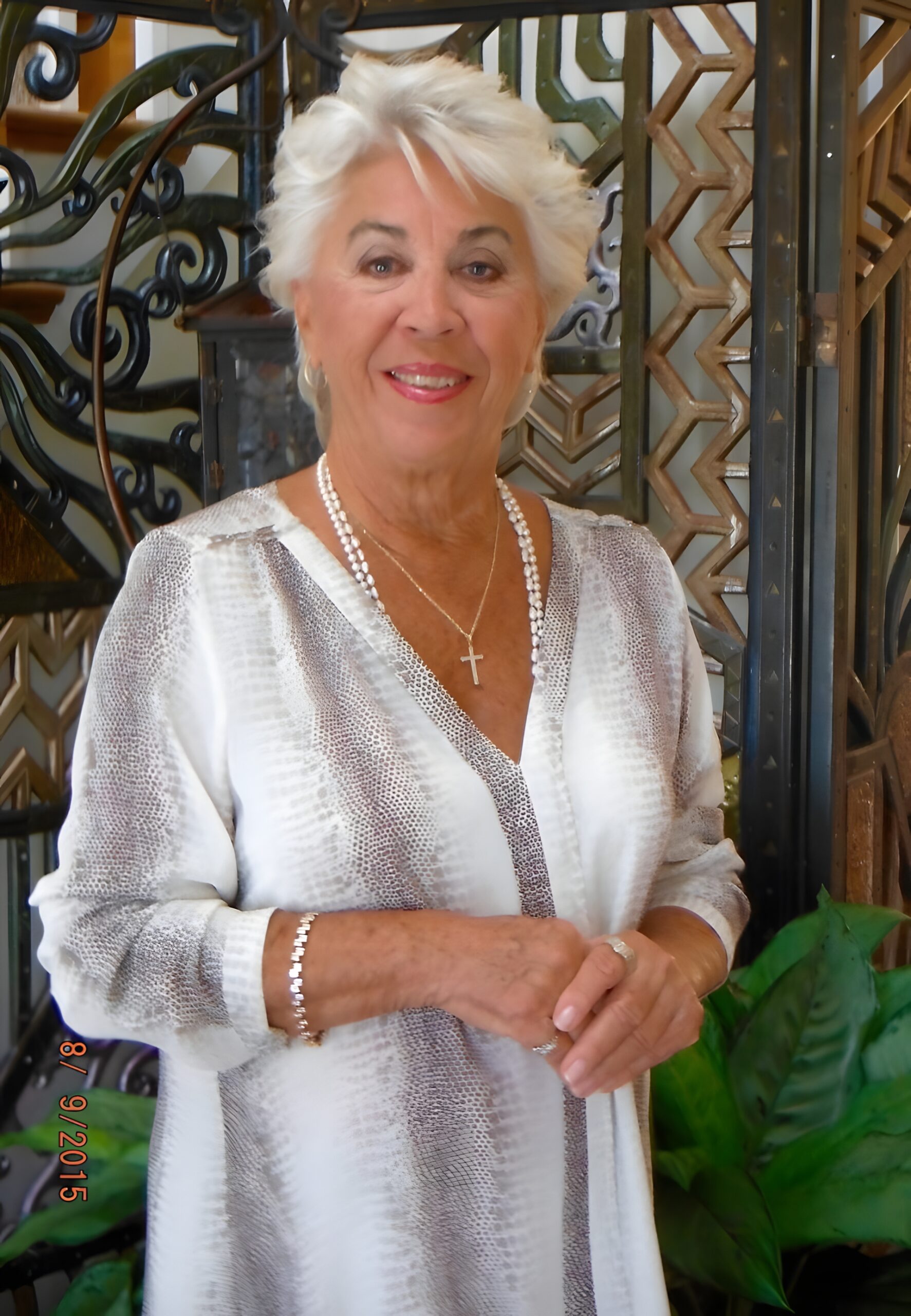 Mary Dennis
Intentional Environmental Design Consultant,
Co-Founder and President Emeritus of the International Feng Shui Guild
On March 25, 2007 ten IFSG members graduated from The School of Graceful Lifestyles Feng Shui Interior Redesign™ 5 Day Certificate Course. It was a success in more ways than one. Not only did Mary Dennis generously donate a substantial sum to the IFSG, but all attendees agreed that the course was valuable and career-enhancing. Let them speak for themselves!I was delighted to learn that, by following the template from The School of Graceful Lifestyles, I could design a room. I was also amazed at how simply, clearly, directly and compassionately Mary Dennis responds to client questions. A great model to follow. Thanks.
I could not have predicted how terrific this program would be. Beyond the information – which is prodigious – your energy and teaching style made it a valuable and inspirational education, which is sure to accelerate both my professional and personal life.
This program has given me a wealth of knowledge and interest to further pursue learning in designing interiors and in Feng Shui. I am eager to begin a new career and feel I have the continued support of Graceful Lifestyles and all the new colleagues I have met. The experience was wonderful. Mary Dennis is a blessing to my life and a true inspiration.
Mary Dennis thank you for a fabulous class that has married feng shui and interior redesign into a powerful tool for me to create incredibly healing homes for my clients.
Thank you Mary Dennis for sharing your valuable experience in this fabulous ReDesign program. I know that my clients will benefit greatly from the practical experience and enhanced aesthetic training that I have received.
Mary Dennis is a magnificent embodiment of Divine Chi! As a teacher, she gives from her heart, with crystal clarity. I am infinitely grateful for this experience. This course encompassed a tremendous amount of very useable material. I am excited about all that I have learned and the path of learning that will continue to move forward.
Thank you Mary Dennis for the Feng Shui Redesign Course you have created. It is a dream come true for me. I have always wanted to learn design and with the added power of Feng Shui I believe I am now in a position to empower my clients in the most auspicious and beneficial way.
Mary Dennis's dynamic presentation and easy step by step guidance has turned me on for the first time into my passion for Design & Color. I am very grateful to the lifestyle re-design course that has empowered and propelled me into a new paradigm view of myself as a consultant.